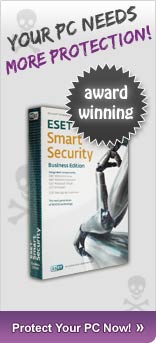 With our great free competition, you can win any computer or
console game of your choice, worth up to £50. For those of you who
aren't avid gamers, you can instead choose £30 to spend at Amazon.co.uk!
This competition is free to enter and at least 1 winner will be chosen weekly.
How to win free games for PC, PS4, PS3, Xbox One, Xbox 360, Wii, DS, PSP or other consoles:
Prizes are awarded for the best contributions to this site during each week. You can win by submitting a batch of game cheats or tips, a game review, a technical article for the Freeola
Knowledge Base
, or anything helpful or creative in our great
chat forums
. It really is that simple. The better the contribution, the bigger your chance of winning and there's no limit to the number of prizes you can win! To take part, you will need to sign-up for a free MyFreeola account and ensure that your MyFreeola contact details (name and postal address) are up-to-date to be eligible to win. Good luck!


Win any of these top games or any other game of your choice »
Call of Duty: Ghosts

Battlefield 4

Fifa 14

Grand Theft Auto V

Saints Row 4

LEGO Marvel Super Heroes

Assassin's Creed IV: Black Flag

Final Fantasy X

Super Mario 3D Land

The Legend Of Zelda: The Wind Waker

Scribblenauts Unlimited

Batman: Arkham Origins
You can win any game of your choice, today! Want to win top games such as Uncharted: Golden Abyss, Batman: Arkham City, Final Fantasy XIII-2 or any of the above? Simply take part in Freeola's free competition.
Winners may claim their prize up to 30 days after winning. Any currently released game may be chosen, subject to availability, worth up to £50. Award Winners may choose to receive £30 to spend at Amazon.co.uk instead.


Every new Freeola-hosted website is entered in to our weekly 'Free Website Promotion' competition. Freeola staff pick a winner and the best website receives 7 days of FREE promotion across our sites to help advertise and bring it visitors!

If your website isn't hosted by Freeola, you can take advantage of our VIP Unlimited Hosting or Free Website services and be in with a chance of winning today!

To view what you're up against and for more information, please visit our Customer Sites page at Freeola.

4dgamers.com

A home for everything gaming and geek, including console, PC and mobile gaming, tech and unboxing videos.